In this article, let's sneak into short term trading strategy in Arvind Mills which is cracking.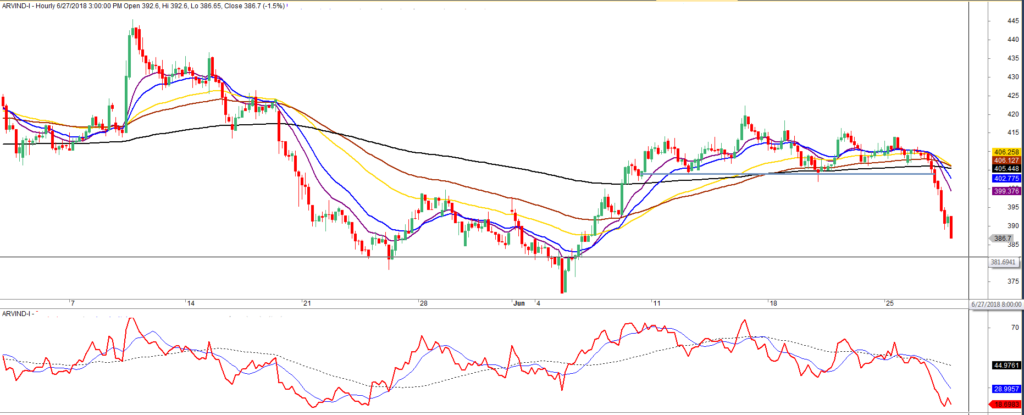 Arvind Mills broke below H & S Pattern on Hourly Chart
The momentum indicators gave a bearish reversal
The stock also broken below key DMA triggered a reversal in the stock
Is it the right time to Sell or Buy stock ???
Yes. There is still a short selling opportunity in the stock can drift south 20% or more even from current but managing risk & money with timing the entry is important in trading success.
The key Confluence Zone for the stock :
R – 398/ _ _ _
S – _ _ _ / _ _ _
The Elliot wave counts for short and medium term with other objective trading strategies are not shown on the charts above ….
There is a Short, Medium and long term trade setup coming up in the stock
To Learn and earn such STAR trading opportunities join our Traderz Hut Community
Learn basic to advanced [P] Square Elliot Wave Strategies from an expert Trader & Mentor Raju Angadi Vishwanath, MS, CMT
For more details on forthcoming workshops & live trading workshops to Join our exclusive Trading Room – Traderz Hut contact us on traderzhut@gmail.com or call us on +91 78291 55900