Bajaj Auto perfectly following channeling technique is at make or break levels. The stock near the top of the channel has formed a bearish Head & Shoulder pattern. It has followed up with a breakdown of bearish belthold candlestick pattern.
The top two-wheeler maker of India is at make or break levels now near the channel support. The break below 3140 can trigger further sell off in the stock.
keep your finger crossed. What is in store for the stock?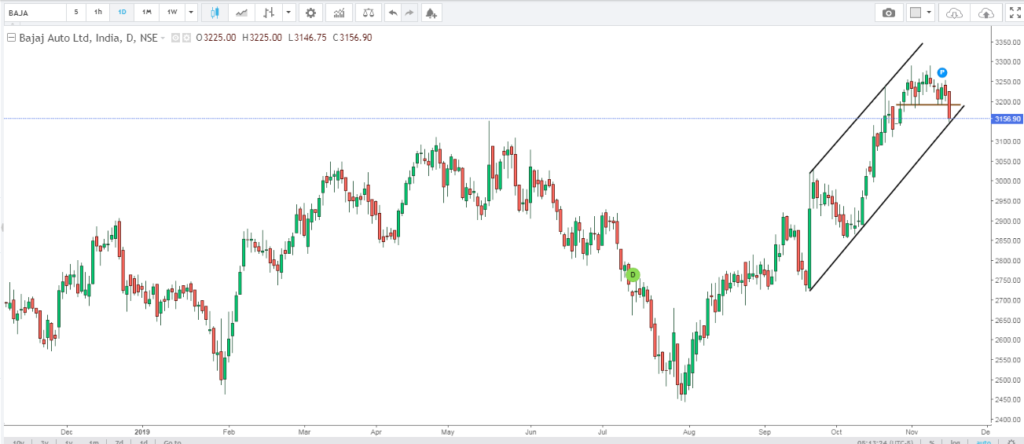 Join our exclusive Trading Room – ACT now Slack Community to Learn , Earn and Prosper from TRADERZ HUT with Raju Angadi Vishwanath, MS, CFTe and become a Master Trader.
For more details, contact us on traderzhut@gmail.com or call us on +91 78291 55900