Bank NIFTY starts out performing NIFTY after 6 months of under performance with ratio chart catching up. The Banking Index is gaining in the ratio of 1:3 from last 2-3 trading sessions hinting the catching up happening after quiet long time.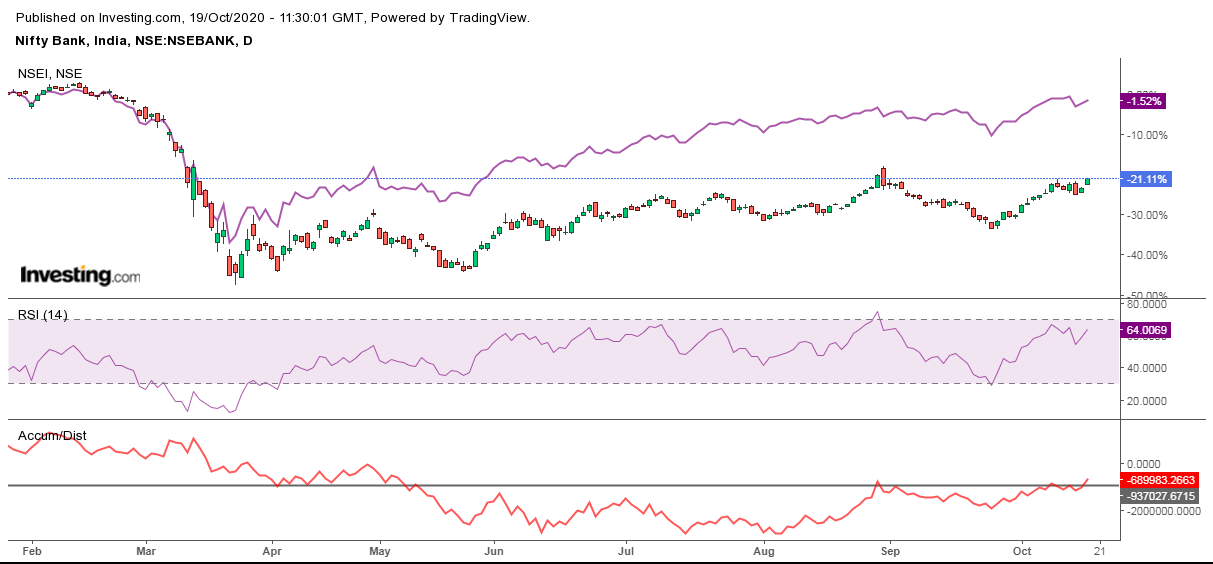 The Elliot wave counts also hints an impulse 5-wave advance after an overlapping pattern from 6 months of under performance. Bank NIFTY charts exhibiting a 5 wave structure upwards shows could be in 5th Wave of lesser degree. Thus, the counts show 24400 is the important level and a hurdle to watch out in near term.
The Accumulation / Distribution indicator also hints a breakout as shown in chart above.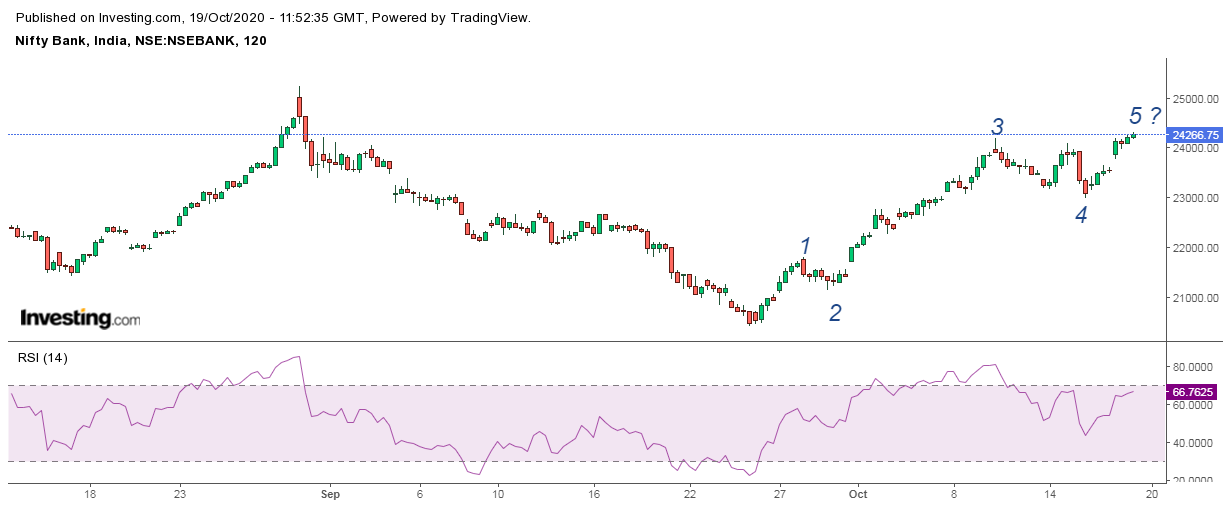 Therefore, above 24400 extension of wave 5 can lead Bank NIFTY towards 24911/25061/25241 in bull case scenario. Now the downside is protected at 23840-870 and 23600 with the trading clusters placed at the lower end. Overall trend remains to be bullish for the Bank NIFTY in near term and medium term out look is getting changed.
DO YOU LIKE TO EARN CONSISTENT MONEY IN DAY TRADING?
LIKE TO BECOME A MASTER DAY TRADER?
DO YOU LIKE TO ACHIEVE FINANCIAL FREEDOM?
Learn from an Industry Expert Raju Angadi Vishwanath, MS, CFTe with more than a decade of experience of research in financial markets – A SEBI registered Research Analyst.
GRAB YOUR 1ST FREE VIDEO TO KICK START YOUR JOURNEY TOWARDS FINANCIAL FREEDOM. CLICK ON THE IMAGE BELOW: