The world's most necessary commodity after food is Crude Oil. Everyone's question where it is headed? Is the big crash coming in Crude Oil?
The trend in Crude Oil sets the tone of the global economy. Based on the rising demand in Crude Oil, it displays the global growth outlook. Conversely of the public opinion is that, particularly higher Crude Oil prices are inflationary to the crude consuming economies across the globe.
Thus, its very important to know the trend/s of the Crude Oil for consuming especially for countries like India. As in India we import more than 80% of the Crude Oil consumed. The top four crude importing nations across globe are China, US, India and Japan. Therefore, the fluctuation of global oil prices impacts Indian economy & GDP growth in a bigger way.
The Crude Oil has been in big bear market bear market from July 2008 after making a top at 144 during last global crisis. The charts of crude oil (NYMEX / BRENT) have been perfectly following the Elliot Wave structure perfectly from the date of inception. Thus, it helps us framing a fairly clear picture in all degree of time frames to identify the trends.
So, come then let's unlock the Crude Oil trend for the forthcoming trends as per the charts with the application of Elliot Wave.
Thus Traderz Hut intends to publish an exclusive detailed outlook of NYMEX Crude Oil to help traders/investors with our expertise in Elliot waves.
Let's have a check on chart on different time frames with the application of Elliot Waves on NYMEX Crude Oil.
Technical Analysis View: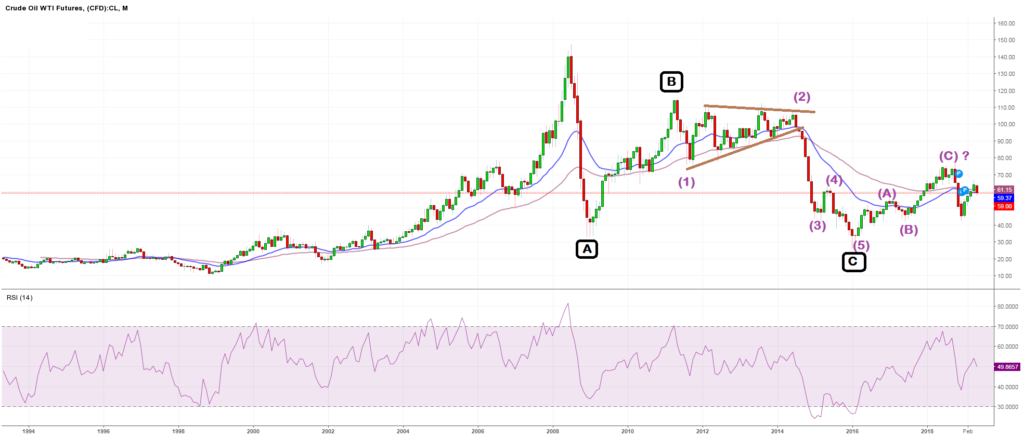 In a nutshell, the monthly analysis chart of Crude Oil hints it has completed an super cycle degree of Zigzag correction from 144 to 27 odd levels. The corrective advance also seems to have been completed from lows to 27 to 76.90. Again in the form of zigzag in lesser degree. Further, at present now charts hint crude could be in final leg of the completion of bear market. Once the completion of this bear market, one can witness a stronger bull market in Crude Oil above 100 in forthcoming years.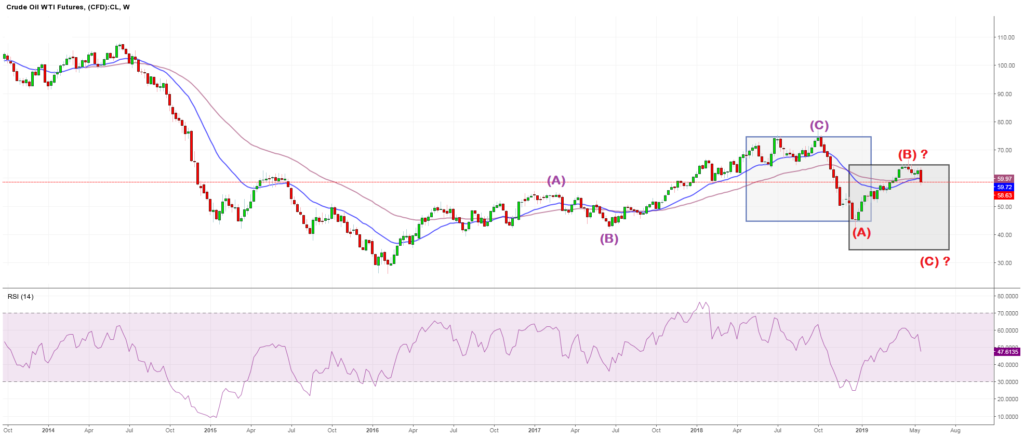 The current decline in Crude Oil seems to be again be in the form of zigag correction. Thus the final leg of the bear market is under completion as per weekly charts. The completes Wave (X) after super cycle degree zigzag as shown in monthly charts above.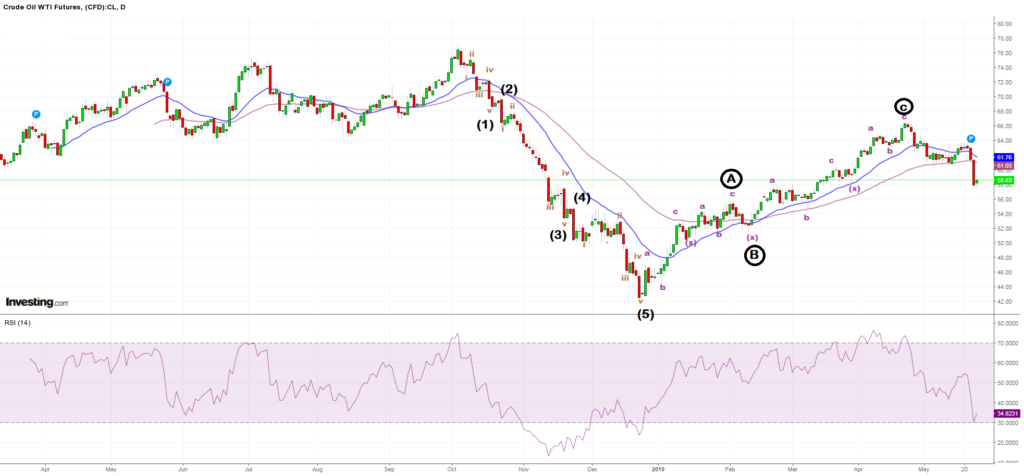 Furthermore, the detailed counts for getting a clear Elliot wave counts are elaborated for traders/investors on daily charts above. Thus the conclusion as per the charts is, Crude Oil could retest minimum of 4 _ / _ _ / _ _ before marking a final bottom. Also the targets for the same are shown above on weekly charts. The actual count targets are intentionally not shown here.
Therefore, there is a big STAR trading opportunity coming up in the commodities and Equities. But, the key here is to be objective and an appropriate risk and money management to be successful.
To unlock STAR trading opportunities join our Traderz Hut community. Learn, Earn & Prosper advanced [P] Square Elliot Wave Strategies, Multi-bagger Option Strategies and Day & Swing Trading Strategies with Raju Angadi Vishwanath, MS, CFTe.
ACT now !!! Any Body Can Trade ! Learn to Become Master Day Trader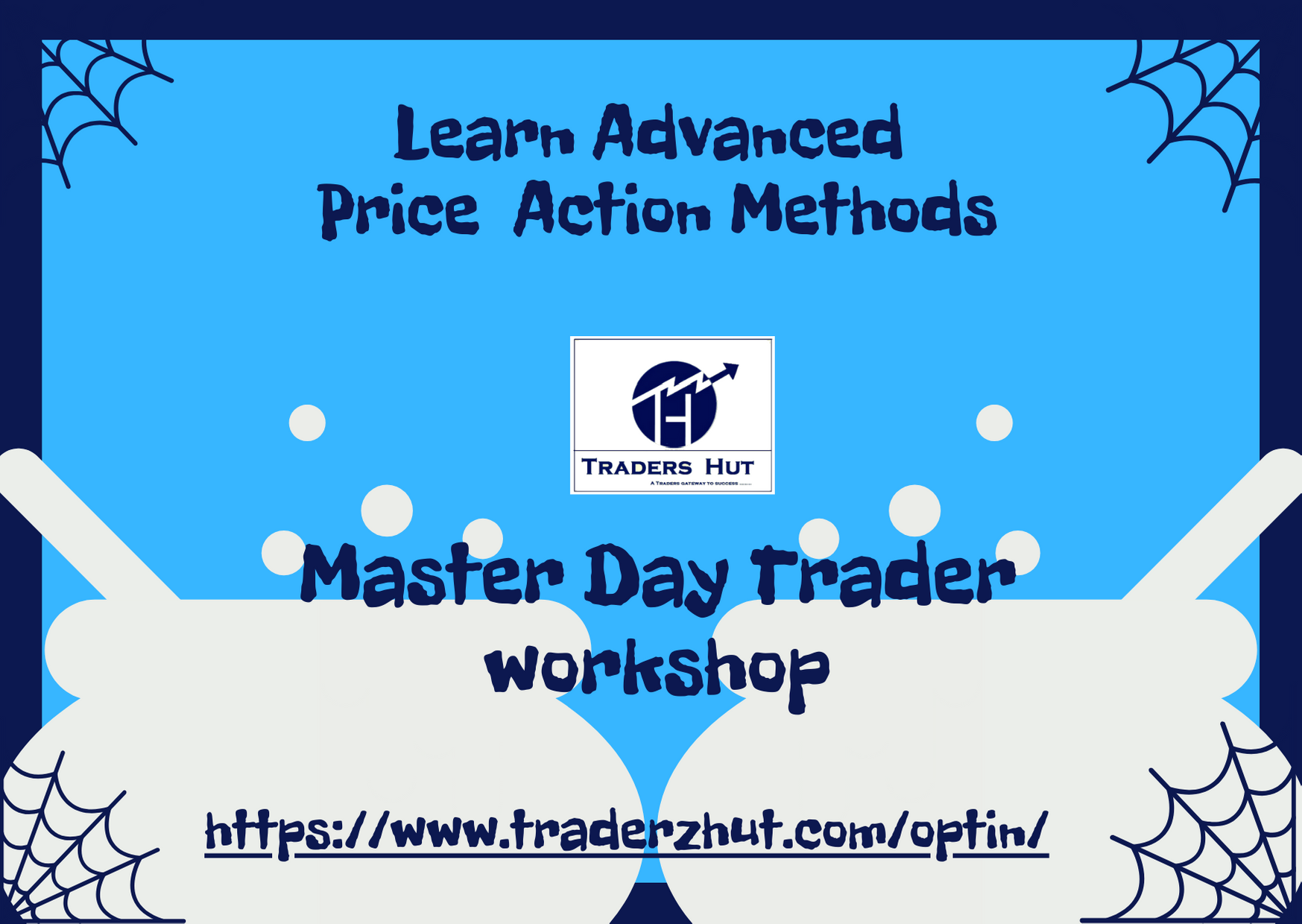 Join our exclusive Trading Room – ACT now Slack & Telegram group for free. For more details, contact us on traderzhut@gmail.com or call us on +91 78291 55900
Note:
This report / blog in any case is not an investment or trading advise. Hence this blog is for educational and informative purposes. Thus, the trading decisions made by traders or investors is solely should be based on their own responsibility. As financial assets or instruments particularly derivatives are riskier. Therefore, it is advised to consult your financial consultant or do your own analysis.