The Crude Oil crashed from $ 76.90 to $ 42.36 in past 12 weeks almost 45% in mere 3 months. The tsunami crash of Crude Oil was decoded by the application [P] Square Elliott Waves on charts.
The most discussed and necessary commodity Crude Oil particularly for higher importing nations such as India, China etc., is a very key asset class. The prices of which could determine the economic strain or gain of many such countries.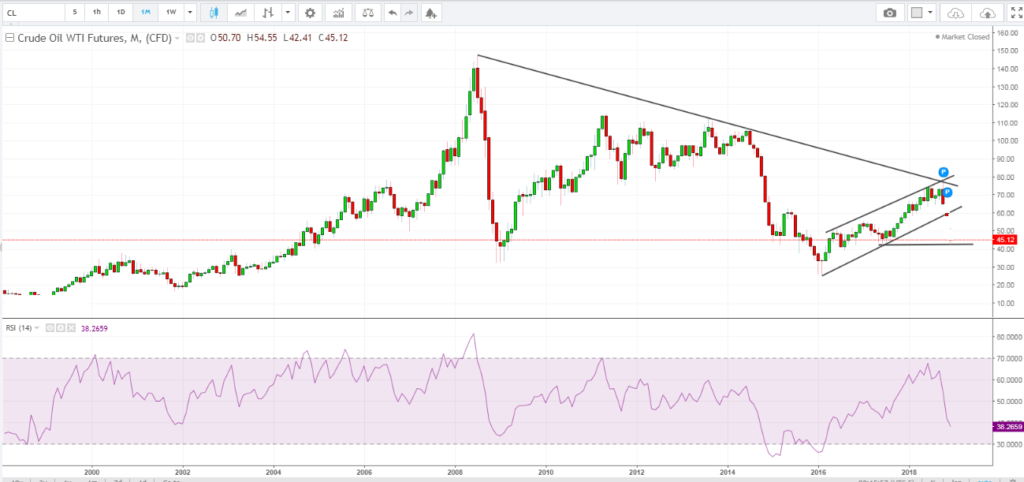 Technical View:
The tsunami in Crude Oil started when all media, experts and community of traders sentiment were at the helm of bullishness and everybody was expecting crude oil to test $ 100 mark.
The corrective advance in Crude Oil from $27 to $77 terminated near the long term trendline resistance. It formed a shooting star candlestick pattern on weekly charts as shown in Chart 1.
Anticipated:
The application of basic technical analysis and advanced [P] square Elliott Waves hinted precise direction of crude oil as shown in the charts below in Chart 2.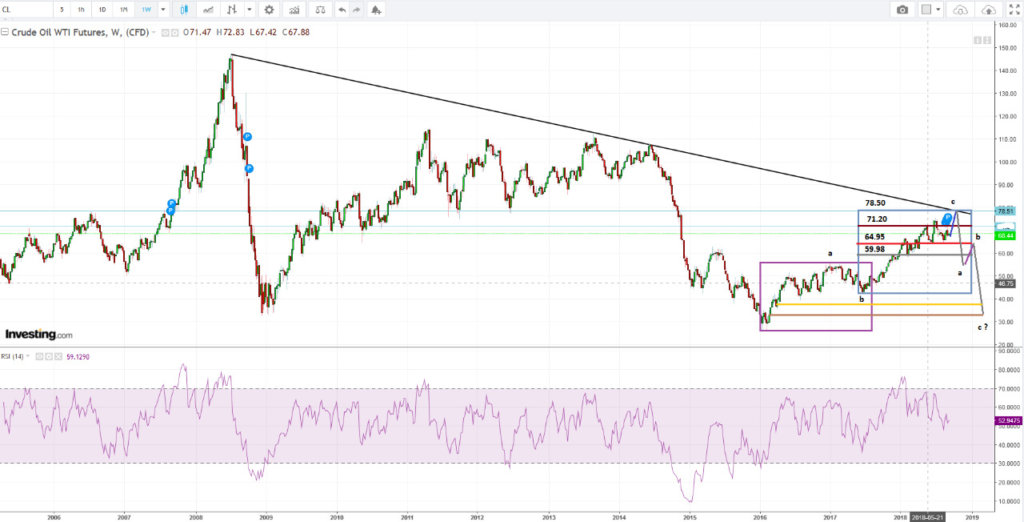 The crude oil was trading at $71 zones and charts hinted the test of $ 77 – $ 78 levels and reverse sharply.
Thus, traders could have been able to anticipate reversal in Crude Oil
with the help of objective [P] square Elliot Waves . While everybody were turning ultra bullish and expected it to test $100.
Our Traderz Hut insiders got the report well before hand and were able to capitalize & establish trade setup on short side.
The traders should use both basic & advanced technical analysis concepts in an objective way to identify major trend reversals. In markets, its very important for traders to be prepared for alternate case scenarios. Thus, with preparedness and objective approach major reversal points can be identified and traded.
The crude oil perfectly tested key support area now near $ 42 odd levels. thus, it formed an important hammer candlestick pattern near support on weekly charts. A crash of 45% from top as shown in the Chart 3 below is history now.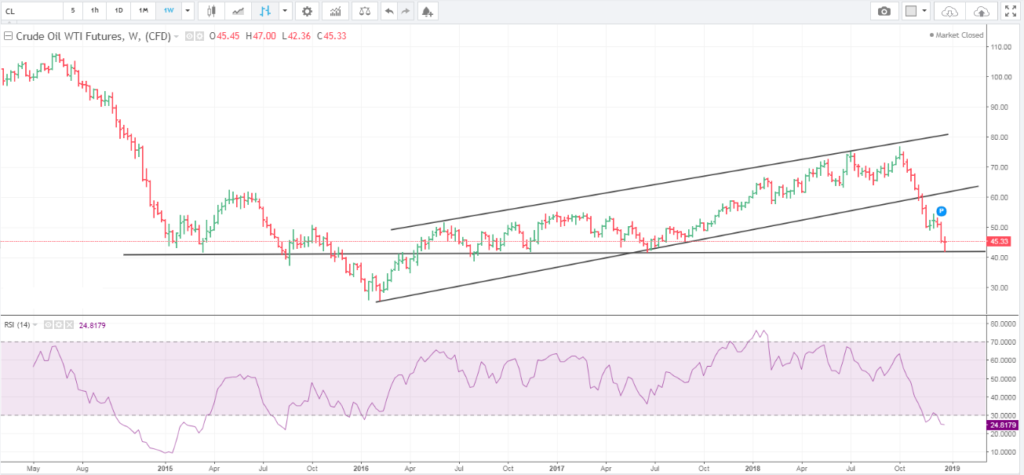 What is in store for Crude Oil for forthcoming months?
Is the still another round of corrective decline pending?

A fest for short traders as the crude oil crashed around 45% in mere 3 months. Because of objective approach traders could have identified and traded the STAR trading opportunity in crude oil.
Therefore to learn and identify such STAR trading opportunities.
Would you like to become a Master Day Trader ?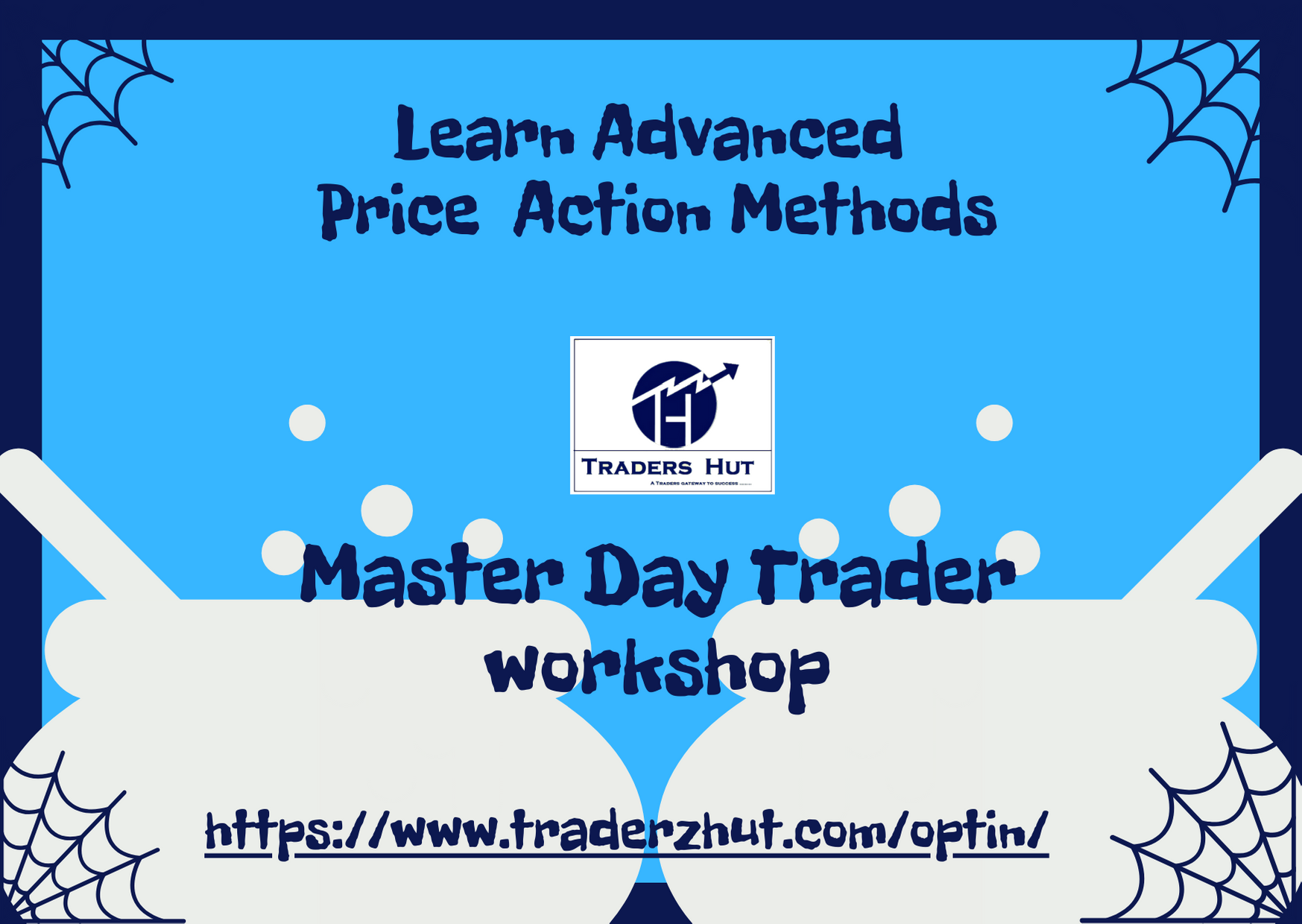 The solution is simple yet effective 5-steps to be a successful Day Trader Workshop from Traders Hut community this 19th & 20th January 2019, Bangalore.
Join our Live Trading Room LEAP – Learn Earn And Prosper and our telegram channel.

For any queries or more details contact us traderzhut@gmail.com or +91 78291 55900