A NIFTY stalwart HDFC Bank giving more than 15 times return in past 10 years. The million dollar question here is, Is this the right time to invest in the stock?
The HDFC bank have been distinct out performer. It has been resilient in NIFTY index from past 10 plus years that is 133 months. It has moved up from 150 odd levels to 2445 more than 15 times returns.
In absolute terms stock has given returns more than 150 percent cumulatively. The 150 percent returns per year is excluding bonus and dividend yield.
TECHNICAL VIEW: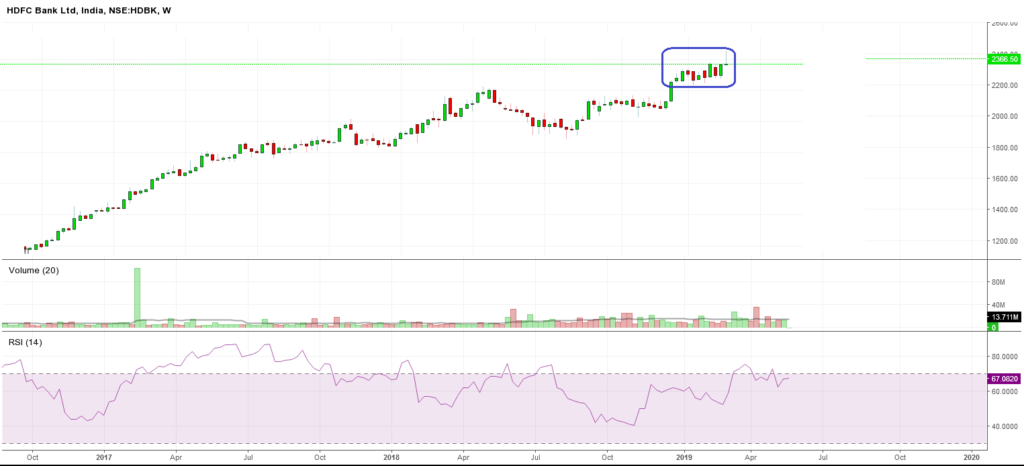 HDFC Bank is in the verge of forming a gravestone doji candlestick pattern as shown in the chart above.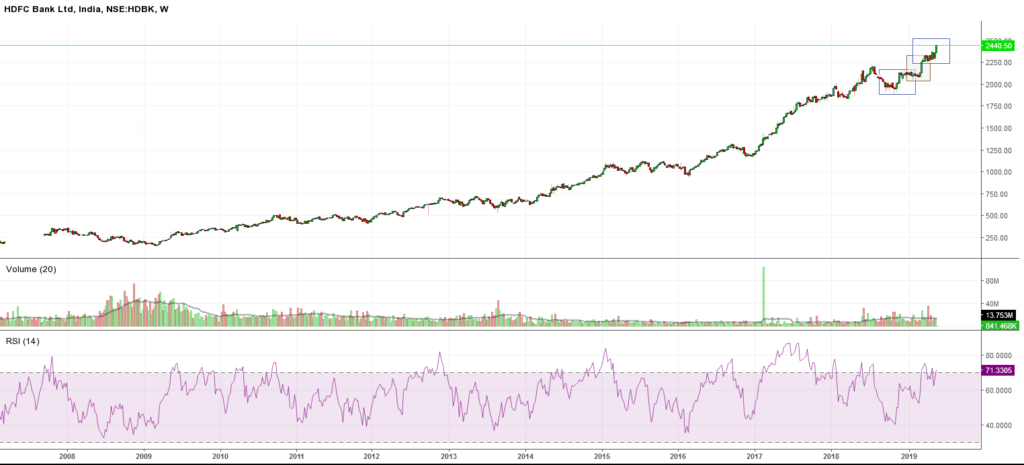 The charts hint stock is in a clear 5-wave advance in larger degree as well as smaller degree Elliot wave structure.
As shown in the chart above, we could be in final leg of Wave III or Wave III of 3 in super cycle degree ending in the stock. The principal of equality seems to be panning out in the final leg of up.
Therefore stock can top out around 2445 which is today's high or at max. around 2486-2527. Thus once topping out in this month or next month stock may be headed toward 2000 or sub 2000 levels in coming months.
As the charts hint this would definitely be not the right time to invest in the stock.
Thus, there is a STAR trading opportunity coming up in the HDFC Bank on the short side.
To unlock STAR trading opportunities join our Traderz Hut community. Learn, Earn & Prosper advanced [P] Square Elliot Wave Strategies, Multi-bagger Option Strategies and Day & Swing Trading Strategies with Raju Angadi Vishwanath, MS, CFTe.
Join our exclusive Trading Room – ACT now. For more details, contact us on traderzhut@gmail.com or call us on +91 78291 55900