HDFC Life has broken out of a half mast pattern big bullish move can be expected for targets of 640/680+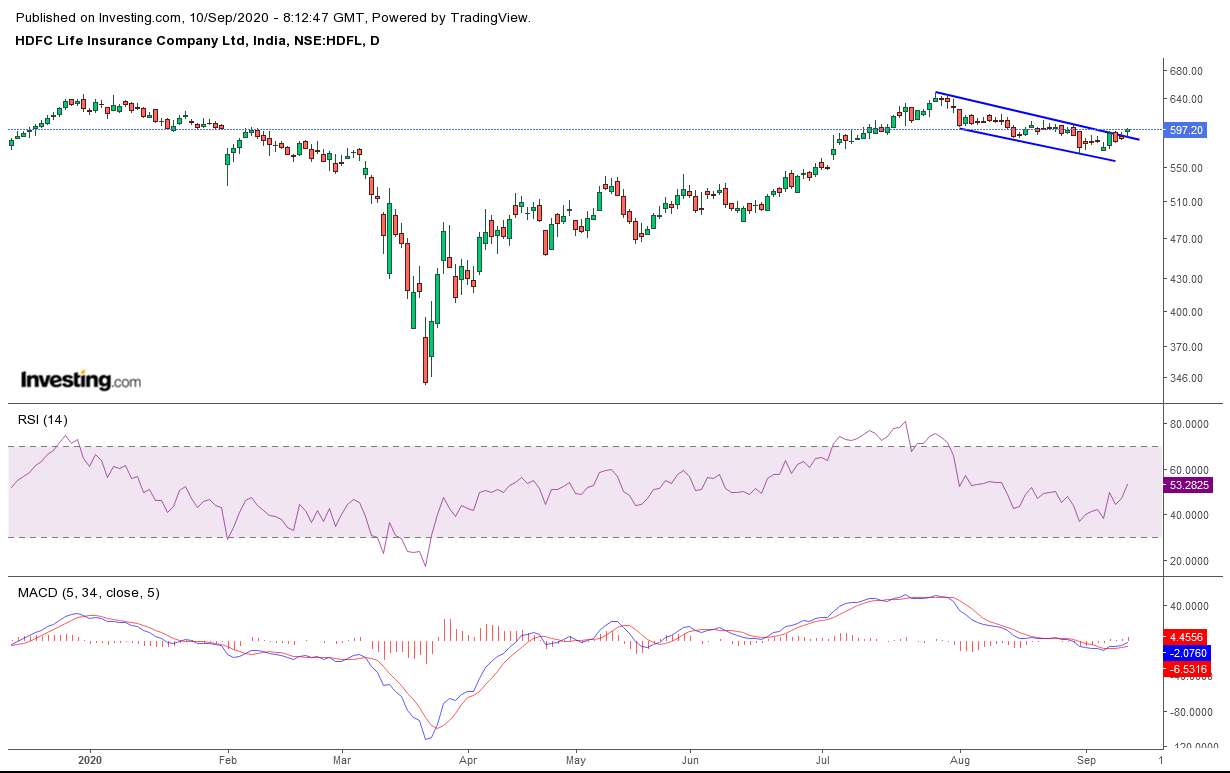 The stock after a strong rally have been consolidation in a flagish kind off pattern now being broken out of the range hints a big move ahead. Thus, the charts of HDFC life hints rally towards new highs on cross above previous swing highs 640.
Therefore, Learn to identify big trends and STAR trade setups and become a Master Day and Swing Trader in our Master Day Trader Workshop.
Hence, Join Elite Traderz Hut Community and become a Master Day Trader in 60 Days!!!
Visit us:
Like to become Master Day Trader?
https://www.traderzhut.com/optin
Join Traderz Hut community – An Elite Trading Room on Equities, Commodities and Currencies in Indian Financial Markets to Learn Earn and Prosper
I am a SEBI registered research Analyst and my SEBI Regristration No: INH200007584
Disclaimer:
I trade in NIFTY, Bank NIFTY, Commodities and Currencies futures and options in short term. This video is for educational purpose please consult your personal financial adviser before establishing any trade setups.