Just Dial has been distinct under performer after cracking from 1900 to 320 odd levels from past 5-years from 2014 now seems to be have reversed the trend.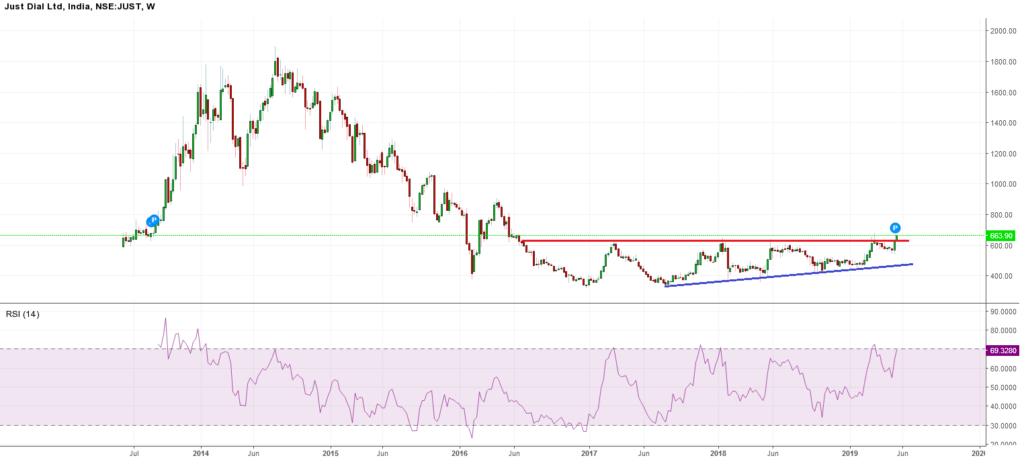 Just Dial after 34-months of basing pattern have now broken out of Inverse Head and Shoulders pattern.
Thus, stock is in the impulsive effect of pattern after a breakout up 8.5%. Therefore, timing and momentum is also very important aspect combined with application of risk &money management to be a successful trader.
The million dollar Question is how to identify such STAR Trade setups?
Therefore to Learn, Earn & Prosper with such STAR trading opportunities in Equities, commodities and currencies – join our Traderz Hut community.
Learn Objective advanced [P] Square Elliot Wave Strategies, Option Strategies and Day & Swing Trading Strategies. Identify elite opportunities yourself from a Trader, Trainer & Transformer Raju Angadi Vishwanath, MS, CFTe.
For more details on forthcoming workshops & live Online trading Room – LEAP and a slack group.
Join our exclusive Trading Room – ACT now contact us on traderzhut@gmail.com or call us on +91 78291 55900