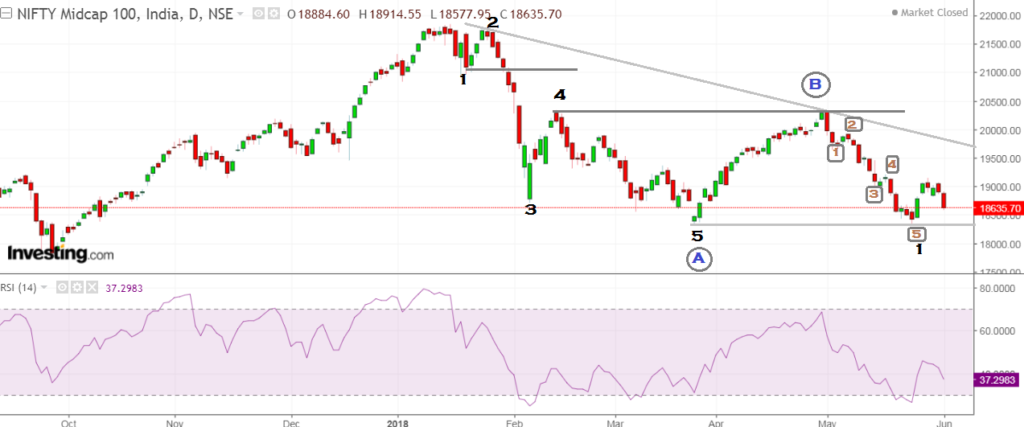 NIFTY MIDCAP 100 stocks seen ferocious cracks and incremental selling seen in the MIDCAP stocks. Although NIFTY is in the range of 9950 – 11200 broader markets are witnessing sell off. Has the charts hinted the sell off from the top?
Yes is the answer.
The application of advanced technical analysis tools along with basics would have saved you from buying MIDCAP stocks. One could have easily avoided the buying in MIDCAP stocks because preservation of capital is very important to create wealth. There is still a great opportunity to make big money on the short sell side in MIDCAPs as we are probably in Wave C of larger degree as per Elliot Wave Counts. Thus, selective short selling on weak midcaps could make big money.
Few questions would rise in mind for traders
Where is MIDCAP index headed towards?
How long this correction would last?
How to capitalize on such big swings?
To Learn and earn such STAR trading opportunities join our Traderz Hut Community
Learn basic to advanced P Square Elliot Wave Strategies from a Trader & Mentor Raju Angadi Vishwanath, MS, CMT
For more details on forthcoming workshops & live trading workshops to Join our exclusive Trading Room – Traderz Hut contact us on traderzhut@gmail.com or call us on +91 78291 55900