NIFTY hit the high confluence zone after a relentless fall from 12100 to 10780 levels.
Sometimes basic techniques help us in identification of key cluster points and high probable low risk trade setups. The million dollar question is, how to identify contrarian trade setup and get an 400 point rally?
Let's sneak into the Weekly and Daily charts to have a look on how its was possible to capture more than 3% move in NIFTY. The panic bottom was formed and when everybody was bearish we were able to take a low risk high probable trade setup.
Anticipated: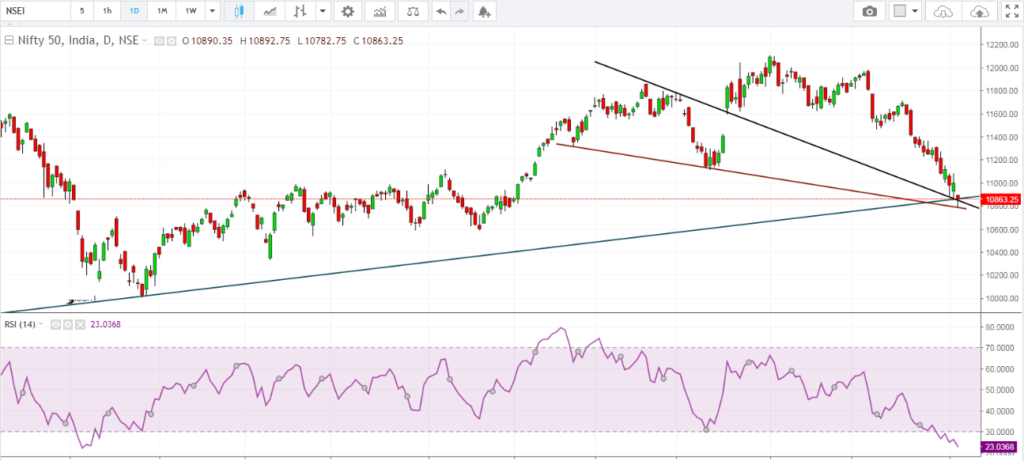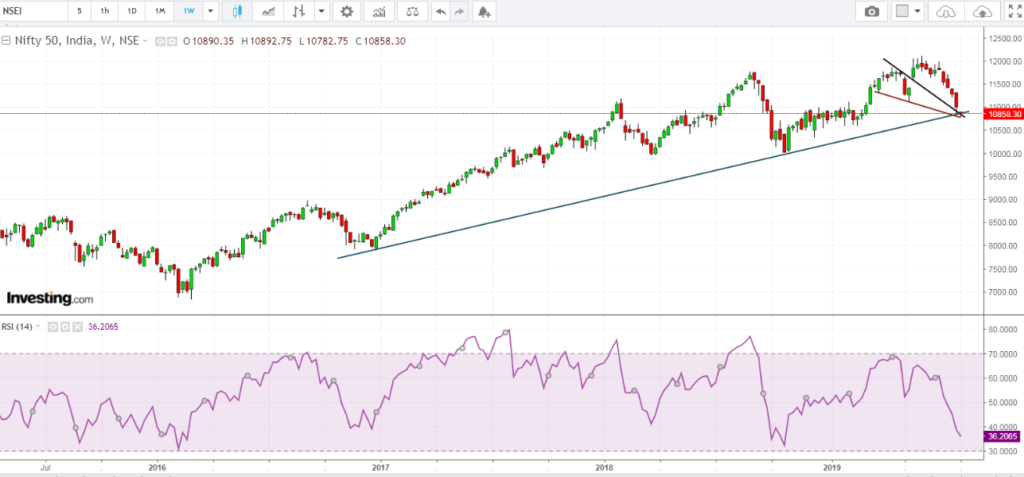 The NIFTY formed an hammer candlestick pattern at the trendline confluence zone hinted an halt of downtrend as shown in daily chart above.
On weekly charts, NIFTY held on to the long term trendline support hinted a probable reversal for short term at least.
Thus, a low risk high probable trade setup could have been setup and rest is history what has happened.
Happened: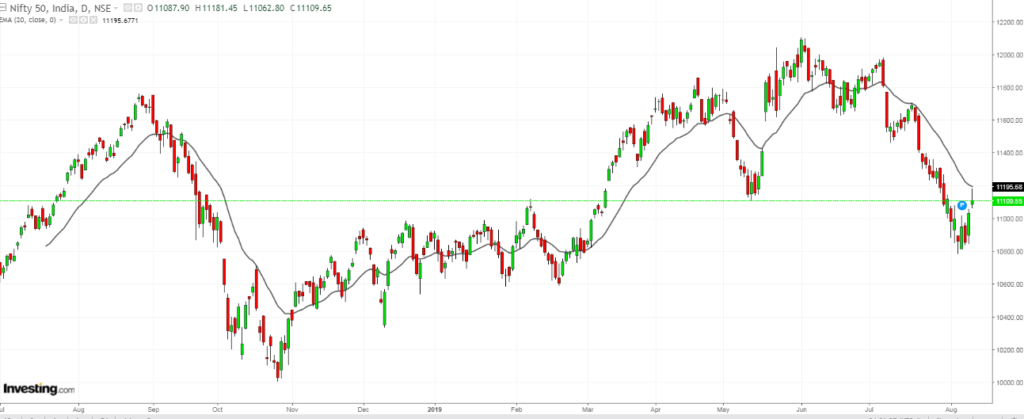 NIFTY as anticipated rallied exactly 400 points after 1320 points of decline retracing 30% of the fall.
What's next in for NIFTY? Where are we headed???
The question now is this a bear rally or bull trend base getting established???
To learn key reversal points and understand trends join our Traderz Hut Community
As, it is always important know both basic and advanced strategies to build high conviction trade setups. There are very good high probable low risk trade setups in stocks as well as indices.
There is a big STAR trading opportunities coming up in the Indian Equities. But, the key here is to be objective and an appropriate risk and money management to be successful.
Therefore, Learn basic to advanced Day and Swing Trading strategies in Master Day Trader workshop.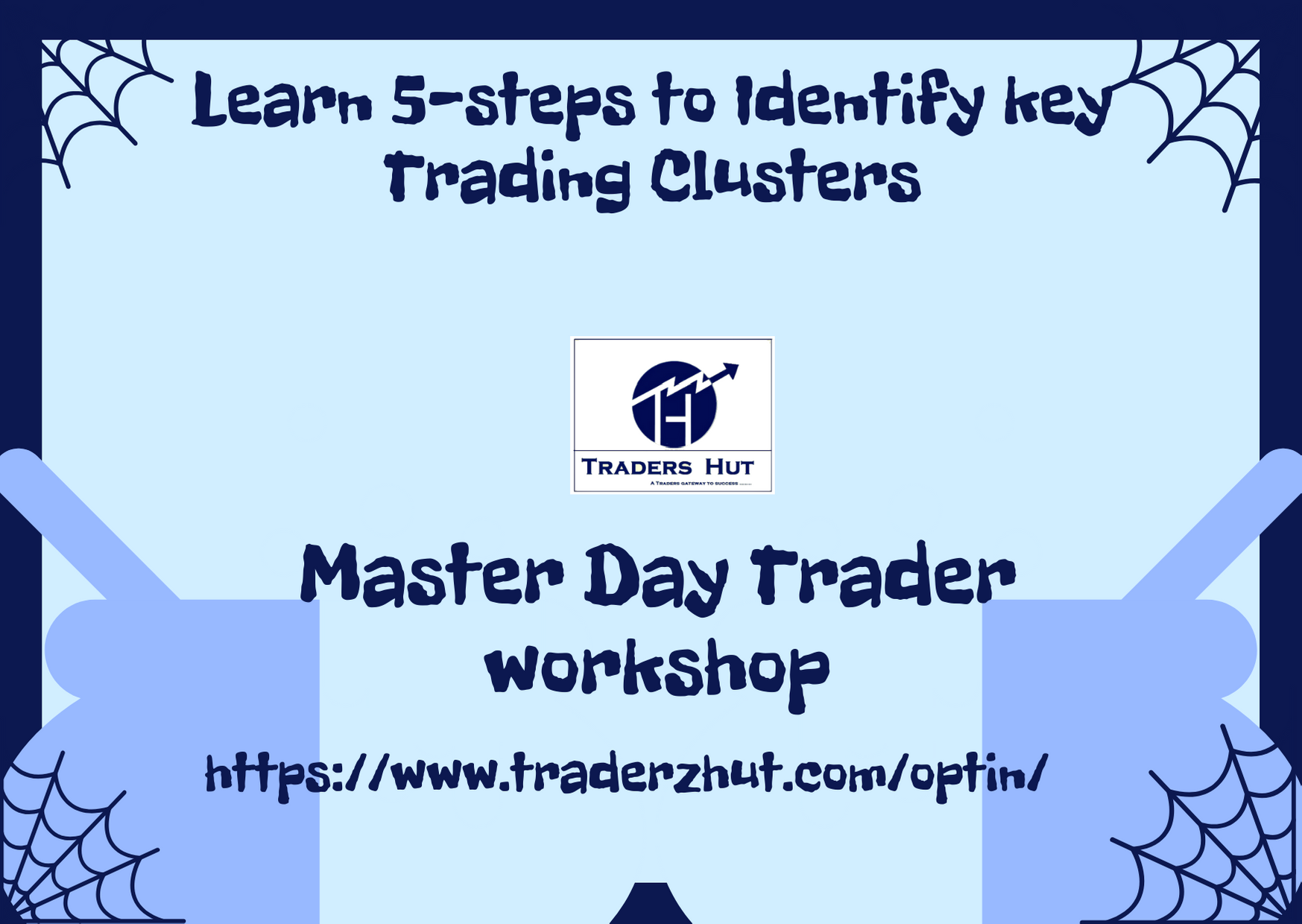 To unlock STAR trading opportunities join our Traderz Hut community. Learn, Earn & Prosper advanced [P] Square Elliot Wave Strategies, Multi-bagger Option Strategies and Day & Swing Trading Strategies with Raju Angadi Vishwanath, MS, CFTe.
Join our exclusive Trading Room – ACT now Slack community to Learn , Earn and Prosper fromTRADERZ HUT. For more details, contact us on traderzhut@gmail.com or call us on +91 78291 55900