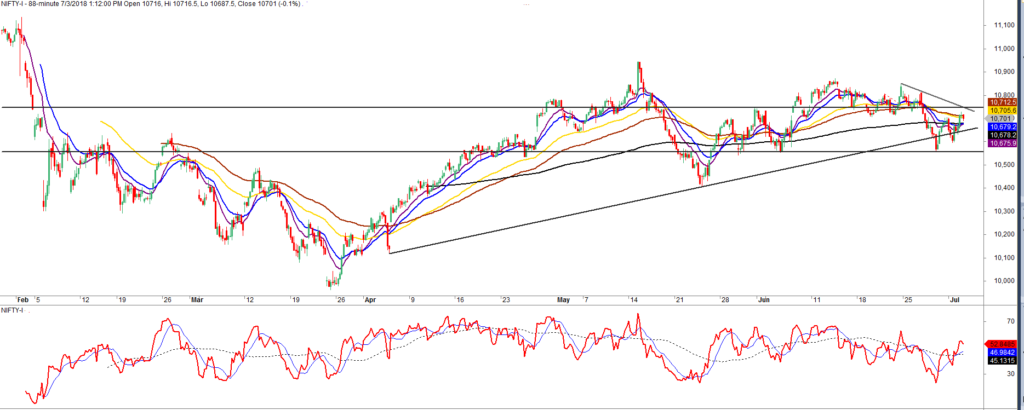 .
NIFTY now stuck in a range for short term trading in the range from 10555 – 10780/10820
The charts hinting a range with technically 10540 holds key for NIFTY.
The swing traders should avoid trading NIFTY until the range expansion happens .
The traders can establish short trades. On a contrarian approach with small stop loss trade setups can be established. Thus, the application of basics techniques such as trendlines, support and resistance with objectivity.
Where is NIFTY headed in near, medium term and long term ???
Is it the right time to Buy or Sell NIFTY ???
The Elliot wave counts for short and medium term with other objective trading strategies are not shown on the charts above ….
Therefore, learn and earn such STAR trading opportunities join our Traderz Hut Community. Also learn basic to advanced [P] Square Elliot Waves. Learn the advanced trading cum investment Strategies from an expert Trader & Mentor Raju Angadi Vishwanath, MS, CMT live now
Thus, know more details on forthcoming workshops & live trading workshops.
Join exclusive online live Trading Room – LEAP contact us on traderzhut@gmail.com or call us on +91 78291 55900.