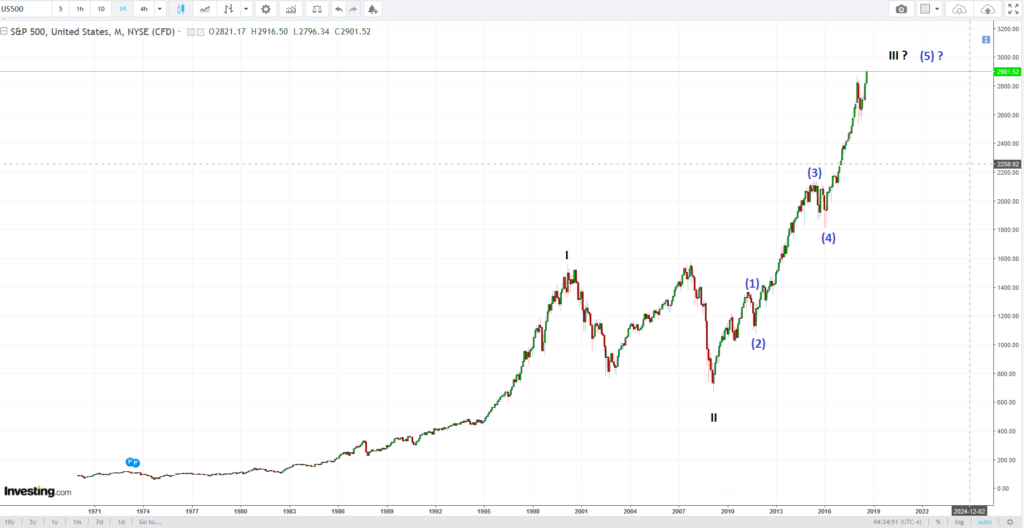 The US markets are key indicators to global Equities. Thus, being in a structural bull run since 2009 lows of 666 levels more than quadrupled from almost 11 years. The key indices is in the mature stages of bull run of Wave III of super cycle degree as per Elliot Wave counts. Now entered the euphoric phase. The internal counts suggest we are in III of (5) of v entered the danger zone.
Although this euphoria can take couple more months to end as per time series forecast with last pie of 8-10% more probable upside before capitulation.
The million dollar question is, Is this the right time to invest in US Equities?
A legendary investor Warren Buffet has quoted that, "When everyone is greedy be fearful" …. It is wiser to protect your positions by staying hedged as the euphoria in markets rises. Although is no imminent signs of reversal yet, Still, it is the right time to be cautious from current levels as prevention is better than cure.
The key confluence zones to watch out for are 2990 – 3020 and 3170-3200.
As believed investing and trading is a game of chess not a random gamble. Therefore, a special quote by legendary investor & trader states that, "Discount the obvious and be the unexpected" – Gorge Soros. Thus, trading or investing depends on your think plus ability. Therefore always it is wiser to have Plan A and Plan B in place in trading and investing.
The short and medium term Elliot Wave counts and time series forecasts are intentionally not shown here. Those are discussed on our member area. To Learn and earn STAR trading opportunities in Indian Equities, Commodities and Currencies – NIFTY, BANK NIFTY, NIFTY IT & STOCKS join our Traderz Hut Community
Learn basic to advanced [P] Square Elliot Wave Strategies Stock market training from an expert Trader & Mentor Raju Angadi Vishwanath, MS, CFTe. Become your own money & risk manger by learning successful psychological traits in trading.
Thus, for more details on forthcoming workshops & Day Trading Workshops, and live trading workshops contact us.
Join our exclusive Trading Room – Traderz Hut contact us on traderzhut@gmail.com or call us on +91 78291 55900