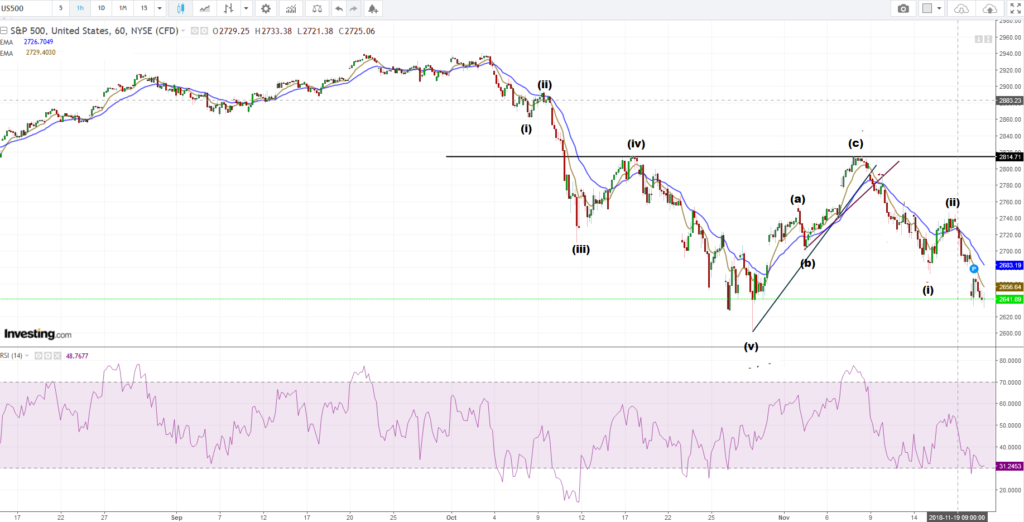 .The US Equities S & P 500 and Dow Jones have witnessed strong sell off from last two trading sessions. The move in US equities was fierce and gap down did not see much of a recovery closed near the lows of the day. Thus, until 2692 on S&P 500 is protected on upside bearish sentiment remains to be intact.
Here the million dollar question is,
Was the fall in US Equity markets of 5% there be captured?
The answer is yes. The trend reversal in S&P 500 perfectly followed both basic and advanced technical analysis techniques. Therefore trend could have been captured wit low risk high probable setup.
A perfect STAR trade setup could have been established.Therefore, there was an opportunity to grab with both hands.
The charts hint high proabable top of 2944 on S&P 500 by application of  [P] Square Elliot Waves.
For more details of trends of on Indian & global equities and commodities and latest updates visit & subscribe our youtube channel Traderz Hut and join Trade Quest weekly webinar .
Therefore, to learn and identify such STAR trading opportunities
Join our 5-steps to be a successful Day Trader Workshop & Traderz Hut community

Join our Live Trading Room LEAP – Learn Earn And Prosper and our telegram channel.

For any queries or more details contact us traderzhut@gmail.com or +91 78291 55900