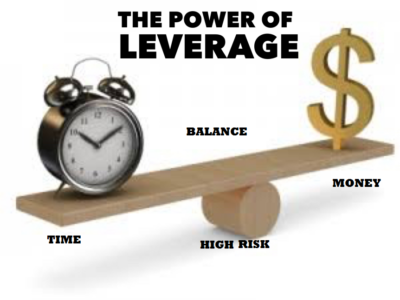 Leverage : Introduction

The leverage is a business of taking an extra risk for potential reward from the minimum available resources. In trading terms, the leverage is an additional exposure margin to a trade provided by broker for day traders. An exchange listed broker to gain more commissions provides traders more exposure buy and sell securities.
The three clauses on which day traders get leverage are as follows:
The day traders get additional leverage with a condition of auto square off for the specified trading day.
All the positions held will be squared off automatically in case of day trader leverages and loses 70-80% of the existing capital.
The timer based square off will be set by the broker prior to 15 minutes within the trading day.
So, traders are advised to first understand the importance of leverage before day trading.
Importance of Leverage
The day traders end up losing in the intent of earning more profits by over leveraging. Hence, understanding of leverage is very important part of day trading for traders to be successful. The management of leverage is very important part to be a successful day trader. As leverage can make fortune for a trader and even destroy them. It acts like a two edged sword for short term traders so the proper management of leverage is key for day traders success. Therefore, traders ability to protect capital and be in the game can yield success. So its advised for traders risk money which they can afford to lose. A successful day trader hence understands leverage concept and use it in a right way as speculation is done by few smartest minds in the game. So, they are typically good risk and money managers.
To learn, earn and prosper advanced money and risk management strategies tailor made to your needs in our live Trading room ( LEAP) from an industry expert Trader, Trainer & coach Raju Angadi Vishwanth, MS, CFTe
JOIN OUR LIVE TRADING ROOM LEAP – LEARN EARN AND PROSPER
JOIN OUR 5-STEPS TO BE A SUCCESSFUL DAY TRADER WORKSHOP
For any queries or more details contact us traderzhut@gmail.com or +91 78291 55900