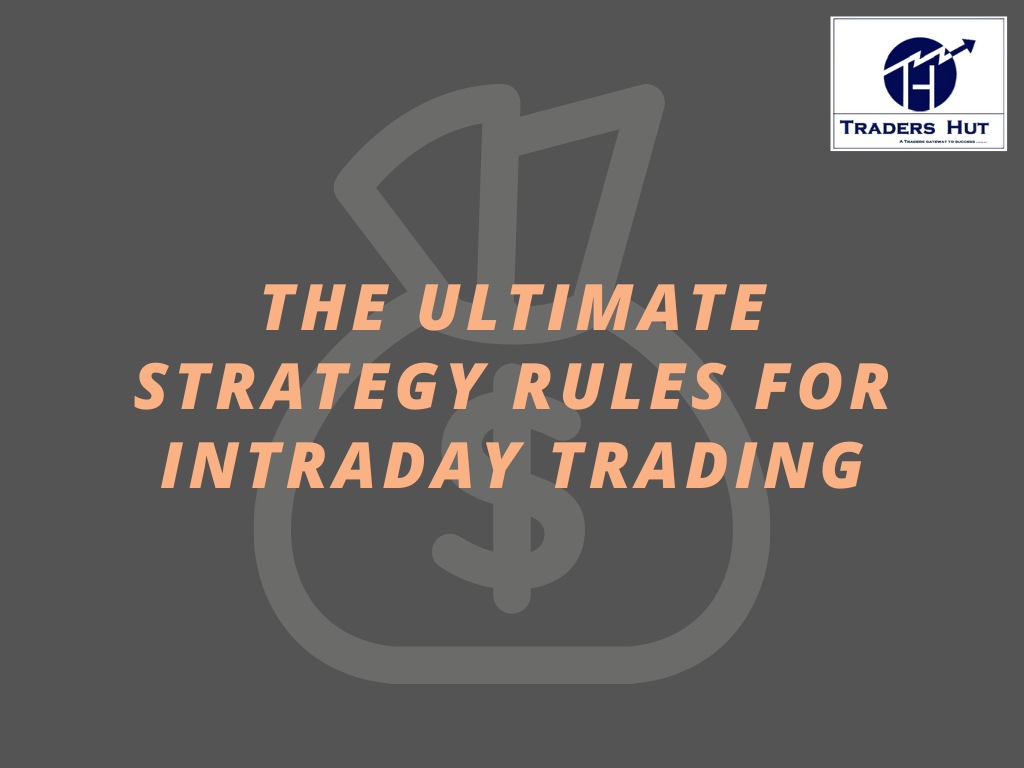 In this article, let's discuss ultimate strategy rules for intraday trading. The traders are advised to be fairly dynamic depending on the different market conditions. It does not matter how many strategies you have. the market behavior changes based on different bullish, bearish and sideways markets. Based on the nature of the markets one needs to use the different strategies. Make sure to list comprehensive details as much as possible in your trading plan. Thus, let's list main constituents of your trading plan below:s because I have a few strategies to suit a few different market conditions. It doesn't matter how many strategies you have. All the details should be listed in your trading plan, as succinctly as possible. Below are some things to consider in this part of your trading plan:
Frame exact rules and follow them religiously
Always have an edge in your strategy
Select time frames based on your convenient trading style, risk and time horizon
Decide weather you take your trades intraday or End of the day
Choose your entry on either your are entering on a breakout or pullback?
Decide the stop loss once entered the position based on a breakout or pullback entry
Choose your indicators and oscillators diligently
Are you an event based trader or pure price action trader?
Is your stop loss based on the volatility or market trend?
Plan to trail your stop losses accordingly
Manage your position seizing accordingly
Not all of the above is necessarily relevant to your strategy but they're all worth considering.
Now learn more secrets of Intraday & swing Trading strategies with us and earn consistent money from an industry expert Trader, Trainer & Transformer Raju Angadi Vishwanth, MS, CFTe.
JOIN OUR 5-STEPS TO BE A SUCCESSFUL MASTER DAY TRADER WORKSHOP.